Dear reader,
Coreline Wuxi in China was founded in 2007 as a manufacturer of butterfly valves and check valves. By focusing on the production of quality valves, the company gradually achieved international clientele.
In 2014 Coreline became a Danish / Chinese joint Venture, which is a powerful combination of expertise, quality and low production costs. The partners have had a constructive cooperation since 2001 and now forces unite.
Following the formation of the Danish / Chinese joint venture, the company focused on product development and ball valves have been our first priority. In addition, the program expanded to include complementary products supplied by other manufacturers under the specifications and quality control of Coreline.
High quality is consistent throughout the product range. Coreline will always provide quality products at a competitive price. Our product and technical knowledge results in innovative solutions with longer life, delivering our customers better overall lifetime performance and cost. All complemented with professional advice and service.
We are aware that human resources are important to success and prioritize good conditions for staff, so the mood, motivation and service is top notch for the benefit of all. You are always welcome to visit us at the factory in Wuxi to see the production, quality and meet the organization.
Continuous focus on high quality and highly trained staff make Coreline an attractive and preferred supplier.
Many friendly greetings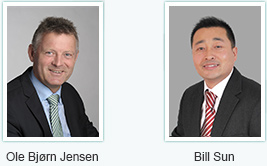 Wuxi Corline Valve Co., Ltd.
VAT No.:
913202056638106105
Bank name:

Industrial and Commercial Bank of China Wuxi City Branch

USD A/C.:
1103025019614032013